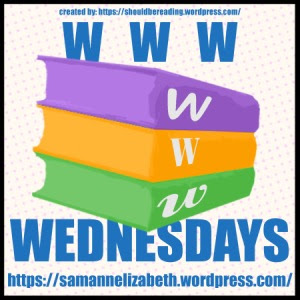 This mid-weekly meme consists of answering The Three Ws:
What are you currently reading?
What did you recently finish reading?
What do you think you'll read next?
It's been a while since my last blog post, and I'm checking in now to say I'm still here, but won't be blogging much during August either. I've been enjoying days at the pool and the beach, planning for two trips later this month, and reading as much as time allows. Unfortunately, there hasn't been much time for blogging.
Anyway, until I settle back into my usual blogging routine, here's a look at what I read in July, a mix of contemporary and historical fiction, thrillers, and mysteries. . .
The Woman on the Stairs
The Daylight Marriage
The Dead Detective
The Child
The Magdalen Girls
Camino Island
What She Knew
The Hate U Give
My August reading so far . . .
The Story of a Brief Marriage
The Glass Eye
What I'm reading right now . . .
Exit West
What I'll be reading next . . .
Three Men in a Boat
What are your Wednesday updates?




WWW Wednesdays was originally published by Catherine for bookclublibrarian.com. This post cannot be republished without attribution. Retweeting and sharing on Google+ are appreciated.