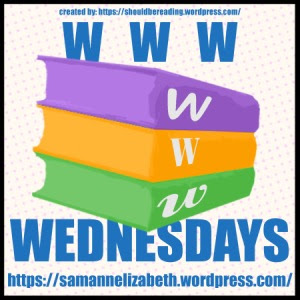 This weekly meme consists of answering The Three Ws:
What are you currently reading?
What did you recently finish reading?
What do you think you'll read next?
I'm reading . . .
Things take a terrifying turn on the drive home from a strange visit to Jakes's parent. How will things end? More from
Goodreads.
****************************
I finished reading . . .
Imagine living in a society that separates its citizens into two categories: those who are needed and those who are dispensable. This is the premise of
The Unit
. Women over 50 and men over 60 who are designated dispensable live out the remainder of their days in the unit, where they participate in clinical trials and organ donations. This thought-provoking book raises questions about free will and choice; an individual's worth; and the rights of individuals versus what is best for society.
Members of the unit form caring, supportive relationships, even in the face of ultimate sacrifice. This book will stay with you long after you've turned the last page. More from
Goodreads.
****************************
I'm reading next . . .
This is another book club read. More from
Goodreads.
****************************
I'm waiting for . . .
Publisher: HarperCollins
Publication Date: August 9, 2016


Jacqueline Woodson, the acclaimed New York Times bestselling and National Book Award–winning author of Brown Girl Dreaming, delivers her first adult novel in twenty years.

From barnesandnoble.com: Running into a long-ago friend sets memory from the 1970s in motion for August, transporting her to a time and a place where friendship was everything—until it wasn't. For August and her girls, sharing confidences as they ambled through neighborhood streets, Brooklyn was a place where they believed that they were beautiful, talented, brilliant—a part of a future that belonged to them.
But beneath the hopeful veneer, there was another Brooklyn, a dangerous place where grown men reached for innocent girls in dark hallways, where ghosts haunted the night, where mothers disappeared. A world where madness was just a sunset away and fathers found hope in religion.
Like Louise Meriwether's
Daddy Was a Number Runner
and Dorothy Allison's
Bastard Out of Carolina
, Jacqueline Woodson's
Another Brooklyn
heartbreakingly illuminates the formative time when childhood gives way to adulthood—the promise and peril of growing up—and exquisitely renders a powerful, indelible, and fleeting friendship that united four young lives.
What are your Wednesday updates?



WWW Wednesdays was originally published by Catherine for bookclublibrarian.com. This post cannot be republished without attribution. Retweeting and sharing on Google+ are appreciated.