It's Friday . . . time to share excerpts from a current or upcoming read with:
Book Beginnings on Fridays hosted by Rose City Reader, where bloggers share the first sentence or more of a current read, as well as initial thoughts about the sentence(s), impressions of the book, or anything else that the opening inspires.
The Friday 56 hosted by Freda's Voice, where you grab a book and turn to page 56 (or 56% of an ebook), find one or more interesting sentences (no spoilers), and post them.
Today I'm featuring a book I borrowed from a friend. So many people are reading
The Girl on the Train
, the psychological thriller
by Paula Hawkins. It's a real page-turner.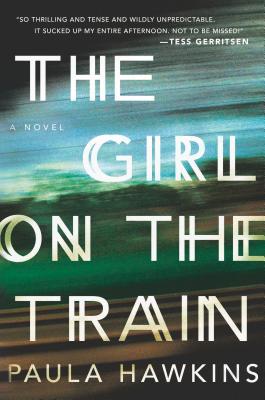 Beginning: She's buried beneath a silver birch tree, down towards the old train tracks, her grave marked with a cairn. Not more than a little pile of stones, really. I didn't want to draw attention to her resting place, but I couldn't leave her without remembrance.
********************
Page 56: "But even if he could tell someone, I don't think he would. I trust him, I really do."
*********************

My thoughts: I have been wanting to read this book since I first heard about it. There are few books that I feel so compelled to get my hands on. The library hold list is so long, that when I found out that a friend had bought her own copy, I convinced her to lend it to me before she has the chance to read it herself. That's what I call a good friend.
Which book are you reading now or about to start?
Friday Focus: The Friday 56 & Book Beginnings #67 was originally published by Catherine for bookclublibrarian.com. This post cannot be republished without attribution.