It's Tuesday . . . time for . . .
First Chapter First Paragraph Tuesday Intros
hosted by Diane at
Bibliophile by the Sea
, where bloggers post the first paragraph(s) of a book they are currently reading or planning to read sometime soon.
Today I'm featuring the opening from a book
I recently borrowed from the library . . .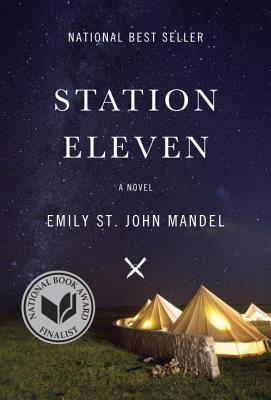 1. THE THEATER
1
The king stood in a pool of blue light, unmoored. This was act 4 of King Lear, a winter night at the Elgin Theatre in Toronto. Earlier in the evening, three little girls had played a clapping game onstage as the audience entered, childhood versions of Lear's daughters, and now they'd returned as hallucinations in the mad scene. The king stumbled and reached for them as they flitted here and there in the shadows. His name was Arthur Leander. He was fifty-one years old and there were flowers in his hair.
What do you think? Would you continue reading?
First Chapter ~ First Paragraph #104 was originally published by Catherine for bookclublibrarian.com. This post cannot be republished without attribution. Retweeting and sharing on Google+ encouraged.