Waiting on Wednesday is a weekly feature of the
Breaking the Spine
blog. It's a great way to share information
about forthcoming books with other readers. This post is a deviation from the usual focus on one eagerly anticipated book. Today I'm showcasing some of the titles I learned about last week at Penguin Random House's Librarian Luncheon. Readers are in for a real treat, with many offerings in a variety of genres. Read on for a small sampling . . .
Note: Book descriptions supplied by publisher.
Featured Debut
City on Fire
by Garth Risk Hallberg. A big-hearted, boundary-vaulting novel that heralds a remarkable new talent: set in 1970s New York, a story outsized in its generosity, warmth, and ambition, its deep feeling for its characters, its exuberant imagination.
From Knopf, available 10/13/15
Non-Fiction
M Train
by Patti Smith. An unforgettable odyssey into the mind of a legendary artist, told through the prism of cafes and haunts she has visited and worked in around the world.
From Knopf, available 10/6/15
Life is Good: The Book
by Bert Jacobs and John Jacobs. An inspiring book outlining the ten key "superpowers" readers need to live their best lives, from the founders and brothers of the successful apparel company.
From National Geographic, available 9/1/15
Also on the horizon
:
My Kitchen Year by Ruth Reichl: Part cookbook, part memoir, revealing a refreshingly vulnerable side of the world's most famous food editor as she shares stories and recipes. (Random House, 9/29/15)
My Life on the Road by Gloria Steinem: An all-new memoir of a lifetime of listening and learning from people, traveling America and the world. (Random House, 11/3/15)
Fiction
Two Years Eight Months and Twenty-Eight Nights
by Salman Rushdie. A lush, modern fairytale that blends history, mythology, and a timeless love story.
From Random House, available 9/8/15
Circling the Sun
by Paula McLain, author of
The Paris Wife
. A new historical novel set in 1920s colonial Kenya that brings to life the fearless Beryl Markham and her love triangle with safari hunter Denys Finch Hatton and Karen Blixen, author of
Out of Africa
.
From Ballantine, available 7/28/15
We Never Asked for Wings
by Vanessa Diffenbaugh. From the author of
The Language of Flowers
comes a new novel about young love, hard choices, and hope against all odds.
From Ballantine, available 8/18/15
Note: Cover not final
The Night Sister
by Jennifer McMahon. The author of
The Winter People
returns with an atmospheric, gripping, and suspenseful tale that probes the bond between sisters and the peril of keeping secrets.
From Doubleday, available 8/4/15
The Secret Chord
by Geraldine Brooks. A rich and utterly absorbing novel about the life of King David, from the Pulitzer Prize-winning author of
People of the Book
and
March
.
From Viking, available 9/22/15
Ana of California
by Andi Teran, a modern take on the classic coming-of-age novel, inspired by
Anne of Green Gables
.
From Penguin Books, available 6/30/15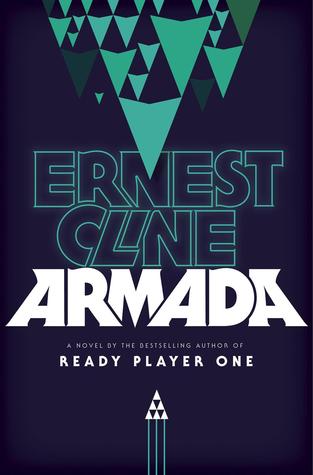 Armada
by Ernest Cline. The author of
Ready Player One
returns with a fantastic nerd wish-fulfillment tale.
From Crown, available 7/14/15
Also on the horizon
:
Library of Souls by Ransom Riggs: The third installment in the bestselling Miss Peregrine's Peculiar Children series of YA novels. (Quirk Books, 9/22/15)
Slade House by David Mitchell: A taut, intricately woven, spine-chilling, reality-warping novel set across five decades from the author of Cloud Atlas and The Bone Clocks. (Random House, 10/27/15)
Which book are you waiting for?
...Will you add any of these to your list of must-reads?
Waiting on Wednesday: Forthcoming Titles from Penguin Random House was originally published by Catherine for bookclublibrarian.com. This post cannot be republished without attribution. (Retweeting and sharing on Google+ are encouraged.)