It's Tuesday . . . time for . . .
First Chapter First Paragraph Tuesday Intros
hosted by Diane at
Bibliophile by the Sea
, where bloggers post the first paragraph(s) of a book they are currently reading or planning to read sometime soon.
Today I'm featuring an upcoming read,
The Mill River Recluse
by Darcie Chan, borrowed from the library.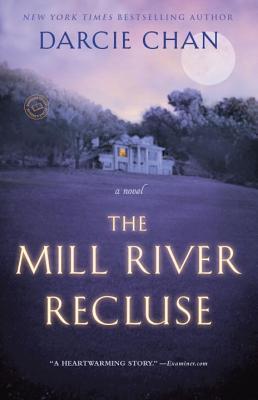 CHAPTER 1
As she gazed out the bay window in her bedroom, Mary McAllister knew this night would be her last.
Outside, the February darkness was suffused with light from the town. Thick snowflakes floated past the window. Only the Mill River itself, for which the small Vermont village was named, escaped the snow covering. Its center flowed, black and snakelike, along the edge of the sleeping town.
What do you think? Would you continue reading?
The opening grabbed me, making me want to know more about Mary and her fate. It sounds like an interesting story is about to unfold.
First Chapter ~ First Paragraph #132 was originally published by Catherine for bookclublibrarian.com. This post cannot be republished without attribution. Retweeting and sharing on Google+ encouraged.