It's Tuesday . . . time for . . .
First Chapter ~ First Paragraph Tuesday Intros
, hosted by Diane at
Bibliophile by the Sea
, where bloggers post the first paragraph(s) of a book they are currently reading or planning to read sometime soon.
Today I'm featuring an upcoming read,
The Marriage Lie
by Kimberly Belle, borrowed from the library.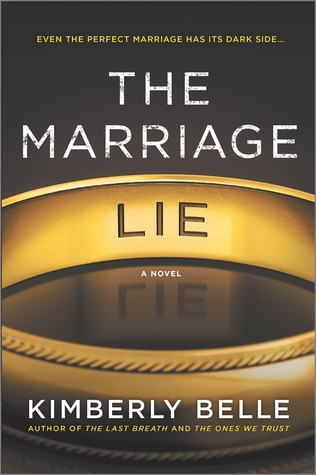 1
I awaken when a hand winds around my waist, pulling me head to heel against skin heated from sleep. I sigh and settle into my husband's familiar form, fitting my backside into his front, soaking in his warmth. Will is a furnace when he sleeps, and I've always got some place on me that's cold. This morning it's my feet, and I wedge them between two warm calves.
What do you think? Would you continue reading?
Admittedly, there's not much to go on in this first paragraph, but the plot premise promises shocking secrets within the marriage. Since I am always drawn to stories of this nature, I'm eager to give this novel a try. Cover blurbs by Mary Kubica (The Good Girl and Pretty Baby), Susan Crawford (The Pocket Wife). and A.J. Banner (The Good Neighbor and The Twilight Wife) sealed the deal for me.
This First Chapter ~ First Paragraph post was originally written and published by Catherine for bookclublibrarian.com. It cannot be republished without attribution. Retweeting and sharing on Google+ are appreciated.