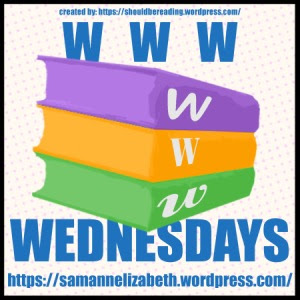 This weekly meme consists of answering The Three Ws:
What are you currently reading?
What did you recently finish reading?
What do you think you'll read next?
I'm reading . . .
This humorous story is one character's chance to experience what life would have been like had she married a different guy. This is a great escape and vicarious daydream about one of the biggest what ifs in life. Read more about this novel on its
Goodreads page.
****************************
I finished reading . . .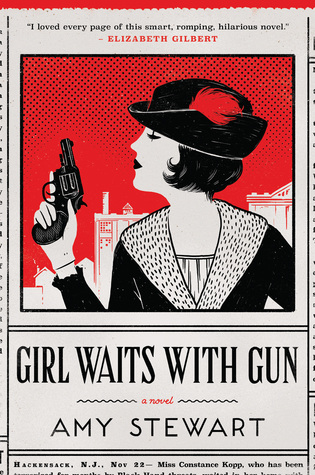 A novel based on the forgotten true story of one of the nation's first female deputy sheriffs. More from Goodreads. This is an entertaining historically fictionalized account of the Kopp sisters
—Constance, Norma, and Fleurette
—who defy the conventions of the time and set out to make their own way in the world. When an automobile owned by a sketchy character collides with their buggy, mayhem ensues, with the sisters under threat from a group of local criminals.
The story was quite enjoyable, with strong female characters, and a good sense of what it was like to be a woman in the early twentieth century. In addition to the fine storytelling, the author's notes at the end clearly distinguish fact from fiction and give sources for finding original newspaper headlines written about the events that occurred. As fans of historical fiction know, it is often hard to distinguish facts from creative embellishment, and I appreciated the author's forthrightness.
Girl Waits with Gun
is the first in the Kopp Sisters series. Houghton Mifflin Harcourt will publish book two,
Lady Cop Makes Trouble
on September 6, 2016. I'm glad that the continuing adventures of the Sisters Kopp are on the horizon.
****************************
I'm reading next . . .
This is another book club read. More from
Goodreads.
****************************
I'm waiting for . . .
This debut psychological suspense novel will be published next week, on June 28, 2016.
From barnesandnoble.com: Swan Huntley's We Could Be Beautiful is the spellbinding story of a wealthy woman who has everything—and yet can trust no one.
Catherine West has spent her entire life surrounded by beautiful things. She owns an immaculate Manhattan apartment, she collects fine art, she buys exquisite handbags and clothing, and she constantly redecorates her home. And yet, despite all this, she still feels empty. She sees her personal trainer, she gets weekly massages, and occasionally she visits her mother and sister on the Upper East Side, but after two broken engagements and boyfriends who wanted only her money, she is haunted by the fear that she'll never have a family of her own. One night, at an art opening, Catherine meets William Stockton, a handsome man who shares her impeccable taste and love of beauty. He is educated, elegant, and even has a personal connection—his parents and Catherine's parents were friends years ago. But as he and Catherine grow closer, she begins to encounter strange signs, and her mother, Elizabeth (now suffering from Alzheimer's), seems to have only bad memories of William as a boy. In Elizabeth's old diary she finds an unnerving letter from a former nanny that cryptically reads: "We cannot trust anyone . . . " Is William lying about his past? And if so, is Catherine willing to sacrifice their beautiful life in order to find the truth? Featuring a fascinating heroine who longs for answers but is blinded by her own privilege,
We Could Be Beautiful
is a glittering, seductive, utterly surprising story of love, money, greed, and family.
What are your Wednesday updates?



WWW Wednesdays was originally published by Catherine for bookclublibrarian.com. This post cannot be republished without attribution. Retweeting and sharing on Google+ are appreciated.