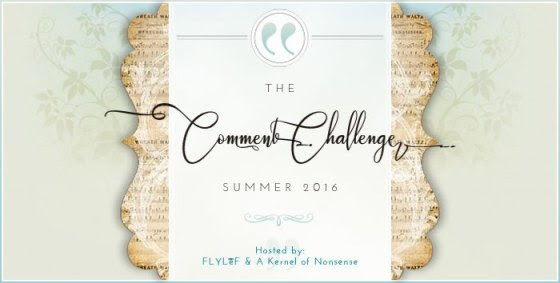 Ill be participating in the Comment Challenge during the month of August. By the time I heard about this new-to-me meme, it was too late to sign up for July, but I'm glad to get a chance to chime in during summer's last full month. Like many bloggers, I love to get comments from others in the blogosphere, and will use the challenge to discover new-to-me blogs and widen my circle of online friends.
This challenge, hosted by Lonna @
FLYLēF
and Alicia @
A Kernel of Nonsense
, pairs bloggers who have agreed to leave comments on each other's blogs. Let the fun begin!
End of Summer
2016 Blog Fun: The Comment Challenge was originally published by Catherine for bookclublibrarian.com. This post cannot be republished without attribution. Retweeting and sharing on Google+ are appreciated.