It's Friday . . . time to share book excerpts with:
Book Beginnings on Fridays hosted by Rose City Reader, where bloggers share the first sentence or more of a current read, as well as initial thoughts about the sentence(s), impressions of the book, or anything else that the opening inspires.
The Friday 56 hosted by Freda's Voice, where you grab a book and turn to page 56 (or 56% of an ebook), find one or more interesting sentences (no spoilers), and post them.
Today I'm
featuring a recent blog tour read,
Dead in a Week
by Andrea Kane.
It's the latest book in the Forensic Instincts Series. The excerpts shared are from the eBook I received from the publisher in exchange for an honest review.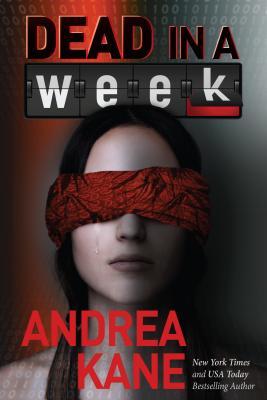 Beginning: Munich, Germany
20 February
Tuesday, 4:00 p.m. local time

Normally, Lauren Pennington loved the sound of her combat boots clomping across the cobblestone apron. But right now, all she could think about was the growling of her empty stomach, urging her to move faster. She was oblivious to everything else--the couple on the corner sharing a passionate, open-mouthed kiss, the guy puking up his overconsumption of beer into the storm sewer grating, and the man watching her every move as he talked into his cell phone in a language that Lauren wouldn't have recognized had she been paying attention.
********************
56% of eBook (approximately): "I've been promising the Penningtons that Lauren would be returned safely if they followed our lead. I don't break promises. Plus, I'm a father. How can I tell another father that, not only have I misled him, but that his daughter's life is in even greater jeopardy than we thought?"
*********************


My thoughts:
Dead in a Week
is a fast-paced, seat-of-your-pants thrill ride. You can read my review
here,
and enter a giveaway.
********************
From Goodreads:
Lauren Pennington is celebrating her junior year abroad when life comes to a screeching halt. At Munich's Hofbrauhaus, she engages in an innocent flirtation with a charming stranger for the length of a drink. Drink finished, Lauren leaves--only to be snatched from the streets and thrown into an unmarked van.

Officially, Aidan Deveraux is a communications expert for one of the largest financial firms in the world. In his secret life, the former Marine heads the Zermatt Group, a covert team of military and spy agency operatives that search the data stream for troubling events in an increasingly troubled world. When his artificial intelligence system detects Lauren's kidnapping, Aidan immediately sees the bigger picture.

Silicon Valley: Lauren's father, Vance Pennington, is about to launch a ground-breaking technology with his company NanoUSA--a technology that the Chinese are desperate for. No sooner does Aidan arrive on Vance's doorstep to explain the situation than the father receives a chilling text message: hand over the technology or Lauren will be dead in a week.

In a globe-spanning chase, from the beer halls of Germany, to the tech gardens of California, to the skyscrapers of China, and finally the farmlands of Croatia, Aidan's team cracks levels of high-tech security and complex human mystery with a dogged determination. Drawing in teammates from the Forensic Instincts team (introduced in
The Girl Who Disappeared Twice
), the Zermatt Group will uncover the Chinese businessmen responsible, find the traitors within NanoUSA who are helping them, and save Lauren from a brutal death
This Friday Focus: The Friday 56 & Book Beginnings post was originally composed and/or compiled and published by Catherine for the blog, bookclublibrarian.com. It cannot be republished without attribution. Sharing this original post on Twitter and/or other blogs with appropriate recognition is appreciated.