It's Tuesday . . . time for . . .
First Chapter First Paragraph Tuesday Intros
hosted by Diane at
Bibliophile by the Sea
, where bloggers post the first paragraph(s) of a book they are currently reading or planning to read sometime soon.
Today I'm featuring the opening from a book
I'm reading, which I borrowed from the library . . .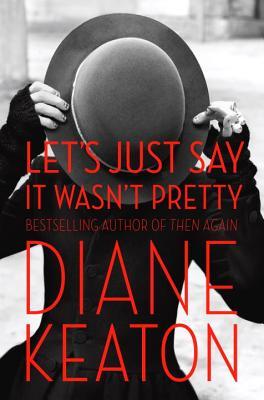 Introduction
Wrong Is Right
I've always loved independent women, outspoken women, eccentric women, funny women, flawed women. When someone says about a woman, "I'm sorry, that's just wrong," I tend to think she must be doing something right. Take Diana Vreeland, the legendary editor in chief of Vogue. Vreeland was many things, but a classic beauty wasn't one of them. Her mother called her "my ugly little monster." Guess what? That didn't get in her way. Vreeland paraded around with a head of glossy pitch-black hair until the day she died, at age eight-five. She defied every rule of aging gracefully. She thrived in the big-time world of Beauty, yet was not enslaved by it. Diana conjured a world where "you've gotta have style. It helps you get down the stairs. It helps you get up in the morning. It's a way of life. Without it you're nobody."
What do you think? Would you continue reading?
I've always admired Diane Keaton for her unique style and presence. I've read a few chapters, and I am enjoying her insights and outlook on beauty, life, and getting older.
First Chapter ~ First Paragraph #111 was originally published by Catherine for bookclublibrarian.com. This post cannot be republished without attribution. Retweeting and sharing on Google+ encouraged.