July is here . . . and I'm back from my mini-break with a suggestion for summer reading . . .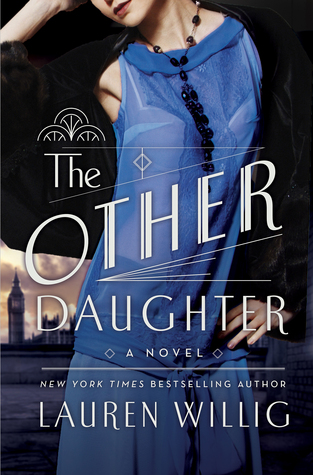 Publisher: St. Martin's Press
Publication Date: July 21, 2015
From Goodreads: Raised in a poor yet genteel household, Rachel Woodley is working in France as a governess when she receives news that her mother has died, suddenly. Grief-stricken, she returns to the small town in England where she was raised to clear out the cottage...and finds a cutting from a London society magazine, with a photograph of her supposedly deceased father dated all of three month before. He's an earl, respected and influential, and he is standing with another daughter-his legitimate daughter. Which makes Rachel...not legitimate. Everything she thought she knew about herself and her past-even her very name-is a lie.

Still reeling from the death of her mother, and furious at this betrayal, Rachel sets herself up in London under a new identity. There she insinuates herself into the party-going crowd of Bright Young Things, with a steely determination to unveil her father's perfidy and bring his-and her half-sister's-charmed world crashing down. Very soon, however, Rachel faces two unexpected snags: she finds she genuinely likes her half-sister, Olivia, whose situation isn't as simple it appears; and she might just be falling for her sister's fiancé...

From Lauren Willig, author of the New York Times bestselling novel The Ashford Affair, comes The Other Daughter, a page-turner full of deceit, passion, and revenge.
Which book are you waiting for?
...Will you add this one to your list of must-reads?
Waiting on Wednesday: The Other Daughter was originally published by Catherine for bookclublibrarian.com. This post cannot be republished without attribution. (Retweeting and sharing on Google+ are encouraged.)