It's Tuesday . . . time for . . .
First Chapter First Paragraph Tuesday Intros
hosted by Diane at
Bibliophile by the Sea
, where bloggers post the first paragraph(s) of a book they are currently reading or planning to read sometime soon.
Today I'm featuring my current read,
Summer Secrets
by Jane Green, which I borrowed from the library . . .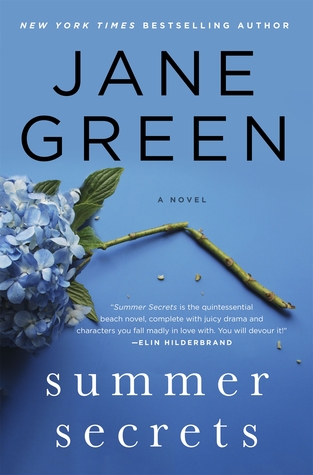 PROLOGUE
London, 2014
Lord knows, most of the time, when I'm facing an evening on my own, I am absolutely fine. If anything, I relish that alone time, when my daughter is with her father; the luxury of eating whatever I want to eat, the relief at not having to provide a nutritious meal for a thirteen-year-old picky eater.
What do you think? Would you continue reading?
Jane Green's newest novel is set in London and Nantucket--perfect locations for armchair traveling.
First Chapter ~ First Paragraph #117 was originally published by Catherine for bookclublibrarian.com. This post cannot be republished without attribution. Retweeting and sharing on Google+ encouraged.