It's Tuesday . . . time for . . .
First Chapter ~ First Paragraph Tuesday Intros
, hosted by Diane at
Bibliophile by the Sea
, where bloggers post the first paragraph(s) of a book they are currently reading or planning to read sometime soon.
Today I'm featuring my current read,
Beartown
by Fredrik Backman, borrowed from the library.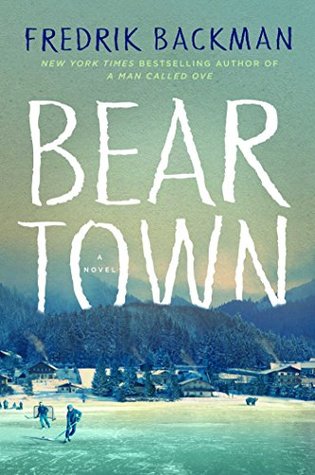 1
Late one evening toward the end of March, a teenager picked up a double-barreled shotgun, walked into the forest, put the gun to someone else's forehead, and pulled the trigger.
This is the story of how we got there.
What do you think? Would you continue reading?

To say that the opening is attention grabbing is an understatement. And it is not a beginning I would expect after reading two of Backman's earlier novels. I am intrigued enough to continue reading.
This First Chapter ~ First Paragraph post was originally written and published by Catherine for bookclublibrarian.com. It cannot be republished without attribution. Retweeting and sharing on Google+ are appreciated.