Today I'm sharing my thoughts about a recent read,
Beartown
by Fredrik Backman.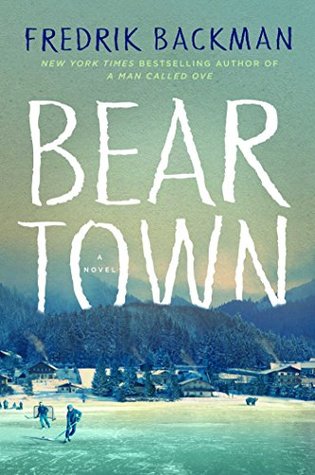 Beartown is an examination of the moral character of a small-town community and its inhabitants whose identities and fates are closely tied to the local youth hockey team. When an unthinkable attack involving a team player occurs, fault lines appear as residents side with either the victim or the accused. As a result, multi-generational relationships are tested, underlying rivalries are exposed, and long-ago hurts resurface, as the town's fundamental values come under scrutiny.
After a slow start, themes of right and wrong and power and betrayal move the story forward. Insiders and outsiders are pitted against each other in the pursuit of justice as the dangers of blind loyalty clash with the courage of those willing to stand up for the truth despite great personal cost. Over the course of the novel, townspeople grapple with private and public anguish as each must ultimately take personal responsibility for their actions and collective responsibility for Beartown's future.
This thought-provoking story is quite relevant to current times and offers many discussion points for individual and book club readers alike.
Note: My review is based on reading a library copy of the novel. No compensation was received in exchange for this blog post.



This Thursday Thoughts post
was originally written and published by Catherine for bookclublibrarian.com. It cannot be republished without attribution. Retweeting and sharing on Google+ are appreciated.