It's Tuesday . . . time for . . .
First Chapter ~ First Paragraph Tuesday Intros
, hosted by Diane at
Bibliophile by the Sea
, where bloggers post the first paragraph(s) of a book they are currently reading or planning to read sometime soon.
Today I'm featuring my current read,
The Woman in Cabin 10
by Ruth Ware. My copy is an ARC received from the publisher, Scout Press, an imprint of Simon & Schuster.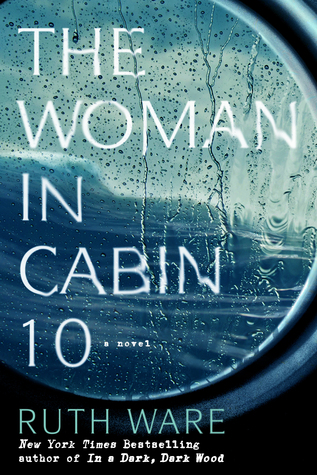 - chapter 1 -
friday, september18
The first inkling that something was wrong was waking in darkness to find the cat pawing at my face. I must have forgotten to shut the kitchen door last night. Punishment for coming home drunk.
What do you think? Would you continue reading?
The opening instantly piques my curiosity, and having read In a Dark, Dark Wood
, I am bracing myself for another chilling tale from Ms. Ware. I can't believe it has taken me so long to get around to this novel, but in some ways my timing is perfect given that the author's next novel, The Lying Game will be published on July 25, 2017.
This First Chapter ~ First Paragraph post was originally written and published by Catherine for bookclublibrarian.com. It cannot be republished without attribution. Retweeting and sharing on Google+ are appreciated.