Can't-Wait Wednesday
is a weekly meme hosted by Tessa at
Wishful Endings
which spotlights and discusses forthcoming books that bloggers are looking forward to reading. Generally it's about books that haven't been released yet. This meme is based on
Waiting on Wednesday
, formerly hosted by Jill at
Breaking the Spine
.
There are so many exciting new books on the horizon, so without further ado,
this week's Can't Wait For book is . . .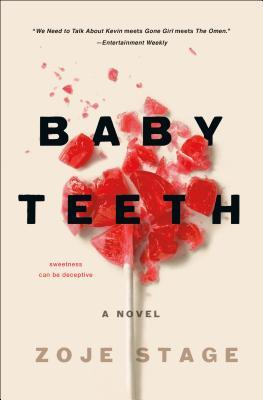 Publisher: St. Martin's Press
Publication Date: July 17, 2018
From Goodreads: Sweetness can be deceptive.

Meet Hanna.

She's the sweet-but-silent angel in the adoring eyes of her Daddy. He's the only person who understands her, and all Hanna wants is to live happily ever after with him. But Mommy stands in her way, and she'll try any trick she can think of to get rid of her. Ideally for good.

Meet Suzette.

She loves her daughter, really, but after years of expulsions and strained home schooling, her precarious health and sanity are weakening day by day. As Hanna's tricks become increasingly sophisticated, and Suzette's husband remains blind to the failing family dynamics, Suzette starts to fear that there's something seriously wrong, and that maybe home isn't the best place for their baby girl after all.
My thoughts: I'm fascinated by stories in which a child comes between parents. This one sounds like it fits the bill in a very unique way, and Hanna sounds like a master manipulator.
This
Can't-Wait Wednesday post was originally composed and/or compiled and published by Catherine for bookclublibrarian.com. It cannot be republished without attribution. Retweeting and sharing this original po
st
on Google+ are appreciated.