Can't-Wait Wednesday
is a weekly meme hosted by Tessa at
Wishful Endings
which spotlights and discusses forthcoming books that bloggers are looking forward to reading. Generally it's about books that haven't been released yet. This meme is based on
Waiting on Wednesday
, formerly hosted by Jill at
Breaking the Spine
.
There are so many exciting new books on the horizon, so without further ado,
this week's Can't Wait For book is . . .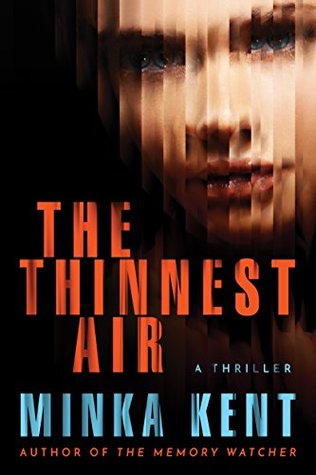 Publisher: Thomas & Mercer
Publication Date: July 1, 2018
From Goodreads:
A woman's disappearance exposes a life of secrets in a twisting novel of psychological suspense from the author of
The Memory Watcher.


Meredith Price is the luckiest woman alive. Her husband, Andrew, is a charming and successful financial broker. She has two lovely stepchildren and is living in affluence in a mountain resort town. After three years of marriage, Meredith's life has become predictable. Until the day she disappears.

Her car has been discovered in a grocery store parking lot—purse and phone undisturbed on the passenger seat, keys in the ignition, no sign of struggle, and no evidence of foul play. It's as if she vanished into thin air.

It's not like Meredith to simply abandon her loved ones. And no one in this town would have reason to harm her. When her desperate sister, Greer, arrives, she must face a disturbing question: What if no one really knows Meredith at all? For Greer, finding her sister isn't going to be easy…because where she's looking is going to get very, very dark.
My thoughts: I'm always ready for another tale of psychological suspense, and this one is from a new-to-me author.
This
Can't-Wait Wednesday post was originally composed and/or compiled and published by Catherine for bookclublibrarian.com. It cannot be republished without attribution.
Retweeting and sharing of this original work on Google+ and/or other blogs (with appropriate recognition) are appreciated.