It's Friday . . . time to share book excerpts with:
Book Beginnings on Fridays hosted by Rose City Reader, where bloggers share the first sentence or more of a current read, as well as initial thoughts about the sentence(s), impressions of the book, or anything else that the opening inspires.
The Friday 56 hosted by Freda's Voice, where you grab a book and turn to page 56 (or 56% of an ebook), find one or more interesting sentences (no spoilers), and post them.
Today I'm featuring
The Case of the Dotty Dowager
by Cathy Ace. The excerpts shared are from a large print hardcover version I borrowed from the library.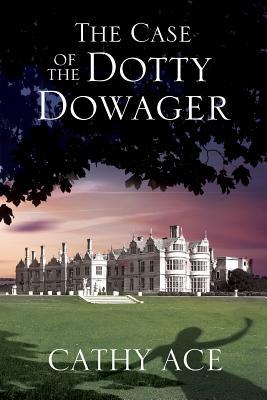 Beginning: ONE
Henry Devereaux Twyst, eighteenth Duke of Chellingworth, was terribly worried about his mother. He wondered if the Dowager Duchess had finally lost her grip on reality and gone completely batty. Given the way his father had acted for the last decade of his life, he supposed she'd done rather well to make it to almost eighty with her faculties pretty much intact. But now?
********************
Page 56: "'Well that's the thing,' said Carol mysteriously. 'I think that there's more to it than you might think.'"
********************
My thoughts: The opening paragraph has a Downton Abbey feel, and of course I want to read more about wealthy eccentric characters. Also attractive to me is starting a new series and the composition of the team of female investigators.
********************
From Goodreads: Meet the Women of the WISE Enquiries Agency. The first in a new series.

Henry Twyst, eighteenth Duke of Chellingworth, is convinced his mother is losing her marbles. She claims to have seen a corpse on the dining-room floor, but all she has to prove it is a bloodied bobble hat.

Worried enough to retain the women of the WISE Enquiries Agency - one is Welsh, one Irish, one Scottish and one English - Henry wants the strange matter explained away. But the truth of what happened at the Chellingworth Estate, set in the rolling Welsh countryside near the quaint village of Anwen by Wye, is more complex, dangerous, and deadly, than anyone could have foreseen . . .
This Friday Focus: The Friday 56 & Book Beginnings post was originally composed and/or compiled and published by Catherine for the blog, bookclublibrarian.com. It cannot be republished without attribution. Sharing this original post on Twitter, Google+ and/or other blogs with appropriate recognition is appreciated.