How did it get to be the end of September so fast? Although I love this time of year for its warmish days, beautiful foliage, crisp apples, and fresh cider, I lament the loss of daylight and all the busy-ness leading up to the holidays. Now is as good a time as any to remind myself to keep calm and read on, but it also leads into the countdown for my second blogoversary...which I will celebrate on 10/11.
Here's a recap of the past week's posts
:
Tuesday:
First Chapter/First Paragraph & Teaser
Wednesday:
Waiting on Wednesday
-- author Jayne Ann Krentz stopped by to comment
Friday:
Book Beginnings and The Friday 56
And, the rest of my week in books, which is being shared on these blogs
:
Finished reading . . .
California
by Edan Lepucki
Currently reading . . .
Night Road
by Kristin Hannah
Borrowed from the library . . .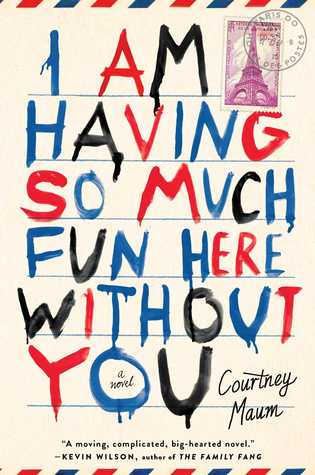 I Am Having So Much Fun Here Without You
by Courtney Maum,
Girl in Translation
by Jean Kwok,
I Work at a Public Library
by Gina Sheridan, and
Night Road
by Kristin Hannah
Ebook downloads . . .
Fit to be Dead
by Nancy G. West,
Finding Pride
by Jill Sanders, and
Underwood, Scotch, and Wry
by Brian D. Meeks
Reading next . . .
Murder at Mullings
by Dorothy Canell
What did you read this week?
. . . What did you add to your shelves or wish list?
. . . . . . What are you reading next?

Enjoy life with books . . .

Catherine

Weekly Book Recap #83 was originally published by Catherine for bookclublibrarian.com. This post cannot be republished without attribution.