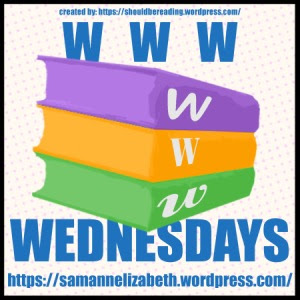 This mid-weekly meme consists of answering The Three Ws:
What are you currently reading?
What did you recently finish reading?
What do you think you'll read next?
Here are my updates . . .
looking forward to seeing what's in your reading queue. . .
I'm currently reading . . .
It's Always the Husband
The Marsh King's Daughter
I recently finished reading . . .
My review
of Body on Baker Street
I'll be reading next . . .
The Curious Charms of Arthur Pepper
What are your Wednesday updates?




WWW Wednesdays was originally published by Catherine for bookclublibrarian.com. This post cannot be republished without attribution. Retweeting and sharing on Google+ are appreciated.