It's Tuesday . . . time for . . .
First Chapter ~ First Paragraph Tuesday Intros
, now hosted by Vicki at
I'd Rather Be At The Beach
, where bloggers post the first paragraph(s) of a book they are currently reading or planning to read sometime soon.
Today I'm
featuring my current read, The Silent Patient by Alex Michaelides. The excerpts shared are from an eBook version I borrowed from the library.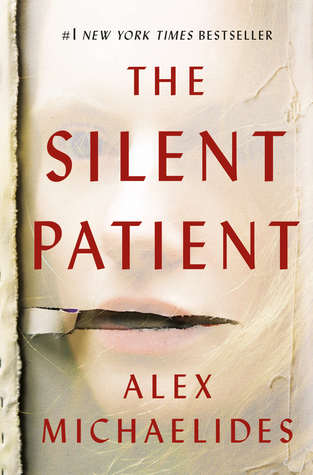 PROLOGUE
Alicia Berenson's Diary
July 14
I don't know why I'm writing this.
That's not true. Maybe I do know and just don't want to admit it to myself.
* * * * * * * * * * * * * * *
PART ONE
CHAPTER ONE
Alicia Berenson was thirty-three years old when she killed her husband.
What do you think? Would you continue reading?
Both the prologue and opening line of the first chapter hooked me. I'm half-way through this debut novel and am racing through the pages to find out why Alicia killed her husband and what her ultimate fate will be.
This First Chapter ~ First Paragraph post was originally composed and/or compiled and published by Catherine for the blog, bookclublibrarian.com. It cannot be republished without attribution. Sharing this original post on Twitter with appropriate recognition is appreciated.