First Chapter ~ First Paragraph Tuesday Intros is a weekly meme hosted by Diane at
Bibliophile by the Sea
. It's an opportunity to share the first paragraph(s) of a book I am currently reading or planning to read sometime soon.
Today I'm featuring the opening paragraphs from
Lost Lake
by Sarah Addison Allen, which I borrowed from the library.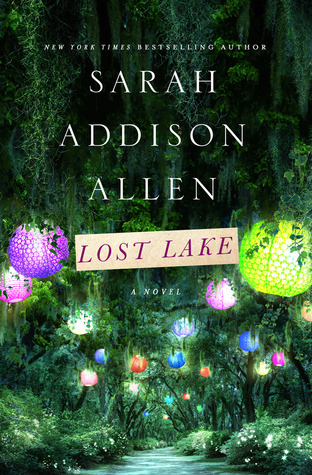 Paris, France
Autumn 1962
The wet night air bounced against the electric streetlamps, giving off tiny sparks like flint. Almost tripping again, Eby Pim laughed and looped her arm through George's. The uneven sidewalk was buckled by old roots of lime trees long since gone. George's large flat feet made him sure of his step, but she was in heels and her gait was unsteady, the tick-tick-pause-and-sway making her feel quite drunk or like she was dancing to music that was out of tune.
George leaned in and whispered that he loved her, that she looked beautiful tonight. Eby smiled and buried her face in his shoulder. They had such an easy sense of themselves here. And the longer they spent away, the longer they wanted to stay away. They wrote short notes on postcards to their families, and George regularly sent home crates of extravagant furniture and antiques, but to each other they never spoke of going back.
What do you think? Would you continue reading?
What are you reading now or planning to read soon?
First Chapter ~ First Paragraph #60 was originally published by Catherine for bookclublibrarian.com. This post cannot be republished without attribution.