I've been away from the blogosphere since the end of July, when visiting family arrived for a 2-1/2 week stay. It was fun spending time with my daughter and grandson (a toddler), who I see a few times a year because they live quite a distance from here. Daytime trips to the zoo, local parks, swim club, carousel, and other family outings filled my days and were lots of fun, but left no time or energy for blogging (or reading).
Now it's time to play catch-up! I've missed my blogging pals and memes, and am happy to share the books I've gotten or borrowed over the past few weeks. This post is being shared on the following blogs:
Finished reading . . .
Private L.A.
by James Patterson and Mark Sullivan
Currently reading . . .
She's Leaving Home
by William Shaw
Borrowed from the library . . .
Downloaded . . .
From Random House . . .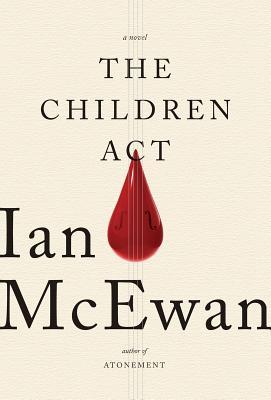 The Children Act
by Ian McEwan
Reading next . . .
Murder Strikes a Pose
by Tracy Weber
What did you read this week?
. . . What did you add to your shelves or wish list?
. . . . . . What are you reading next?

Enjoy life with books . . .

Catherine

Weekly Book Recap #77 was originally published by Catherine for bookclublibrarian.com. This post cannot be republished without attribution.