First Chapter ~ First Paragraph Tuesday Intros is a weekly meme hosted by Diane at
Bibliophile by the Sea
. It's an opportunity to share the first paragraph(s) of a book I am currently reading or planning to read sometime soon.
Today I'm featuring the opening paragraphs from
Murder at the Breakers
, the first book in the Gilded Newport Mystery series, which I borrowed from a friend. With summer on the horizon, this is one of the books I am planning to read this month.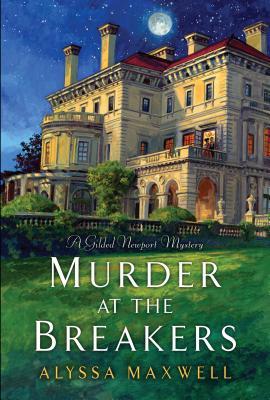 Chapter 1
Newport, Rhode Island, August 1895
She awoke that morning to an angry sea
battering the edges of the promontory, and
gusting winds that kicked up a spray to rattle
against her bedroom windows. She might simply
have rolled over, closed her eyes again, and sunk
pleasantly back into sleep, if not for the--
Here the nib of my pen ran dry and scratched across the paper, threatening to leave a tear. If not for the what? I knew what I wanted to say; this was to be a novel of mystery and danger, but I was having a dickens of a time that morning finding the right words.
What do you think? Would you continue reading?
What are you reading now or planning to read soon?
First Chapter ~ First Paragraph #63 was originally published by Catherine for bookclublibrarian.com. This post cannot be republished without attribution.