The last week of May is always the best book week of the year for me. From Wednesday to Saturday, I have been immersed in all things books. I've been to panels, presentations, and author talks at pre-BEA events and BEA. I've met fabulous authors and received more than 100 copies of published and forthcoming books. This is what I call book heaven, and I feel like the kid in the candy store who can choose as many treats as she wants (and can carry away). I'm still pinching myself because it is a dream come true.
I haven't unpacked all my goodies yet, so I'll be sharing only a portion of my haul today. But stay tuned . . . there's a lot more to come.
I'm sharing my reading updates on the following blogs:
Finished reading . . .
The Land of Steady Habits
by Ted Thompson
Listening to . . .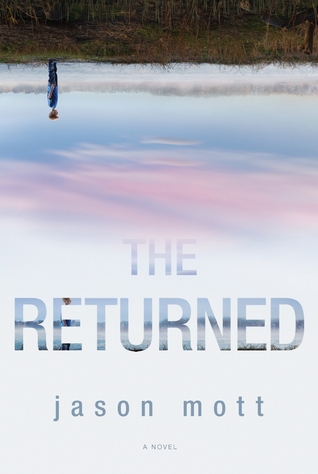 The Returned
by Jason Mott
Currently reading . . .
River Road
by Jayne Ann Krentz
A Vicky Hill Exclusive!
by Hannah Dennison
From the Eighth Annual BookExpo America Librarians' Dinner
Co-hosted by the Association of American Publishers and Library Reads . . .
So We Read On:
How The Great Gatsby Came To Be and Why It Endures
by Maureen Corrigan
Four Friends
by Robyn Carr
The Truth About the Harry Quebert Affair
by Joel Dicker
The Arsonist
by Sue Miller
I'll Be Back Right After This
by Pat O'Brien
Reading next . . .
Exodus 2022
by Kenneth G. Bennett . . . for an upcoming blog tour . . .
. . . and if you read my
Waiting on Wednesday Post
earlier this week
, I am happy to report that I met author Mary Kubica and got a signed ARC of her forthcoming book:
What did you read this week? What did you add to your shelves or wish list? What are you reading next?

Enjoy life with books . . .

Catherine

Weekly Book Recap #69 was originally published by Catherine for bookclublibrarian.com. This post cannot be republished without attribution.