It's Friday . . . time to share excerpts from one of my current reads with:
Book Beginnings on Fridays hosted by Rose City Reader, where bloggers share the first sentence or more of a current read, as well as initial thoughts about the sentence(s), impressions of the book, or anything else that the opening inspires.
The Friday 56 hosted by Freda's Voice, where you grab a book and turn to page 56 (or 56% of an ebook), find one or more interesting sentences (no spoilers), and post them.
Today I'm featuring: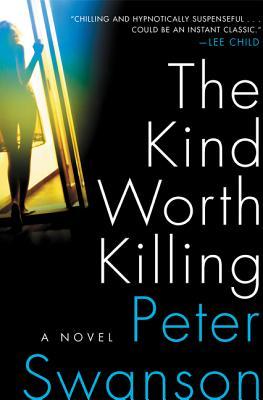 I loved this author's previous novel,
The Girl with a Clock for a Heart
, which was a twisty thriller that I couldn't put down.
The Kind Worth Killing
is just as good so far.
Beginning: Part 1
The Rules of Airport Bars
Chapter 1
Ted
"Hello, there," she said.
I looked at the pale, freckled hand on the back of the empty bar seat next to me in the business class lounge at Heathrow Airport, then up into the stranger's face.
"Do I know you?" I asked. She didn't look particularly familiar, but her American accent, her crisp white shirt, her sculpted jeans tucked into knee-high boots, all made her look like one of my wife's awful friends.
*********************
Page 57 (page 56 is blank): "I told him that I had found something in the meadow on the other side of the woods and needed his help."
*********************
Which book are you reading now or about to start?

Friday Focus: The Friday 56 & Book Beginnings #73 was originally published by Catherine for bookclublibrarian.com. This post cannot be republished without attribution. (Retweeting encouraged.)